Top restaurant design and décor trends in 2021-2022
The restaurant business is an ever-changing, ever-evolving, and developing industry. New trends appear, new tendencies generate, or, all of a sudden, good old styles perk up, given a second breath. COVID-19 became another overturn in here, having introduced rules, restrictions, and innovations we are to accept. From contactless technologies to all-year-round outdoor dining, we've all survived drastic changes and transformations in the recent two years. With new routine sneaking into our lives (more time spent at home, distancing, and no crowded places), visitors are seeking restaurants as an excuse to leave their house, dress up and see something new.
It is important for business owners to ensure a safe and delightful experience for their customers, keep the lights on while moving forward. To help you achieve your dream, we at RestaurantsAtoZ have gathered top 10 restaurant interior design and décor trends in 2021-2022.
Color Palettes
The overall tendency in the post-vax community is an appeal to hope, brightness, and cheerfulness. Futuristic cold cement gave way to warm, inviting tones, with the Pantone illuminating yellow being a key reference. What the audience strives for now is a feeling of comfort and "home from home", a friendly atmosphere, and coziness. Yet more, specific colors impact the appetite, associate with the status of the establishment, or set the whole scene for a visitor. In particular, here are some preferable palettes for different settings: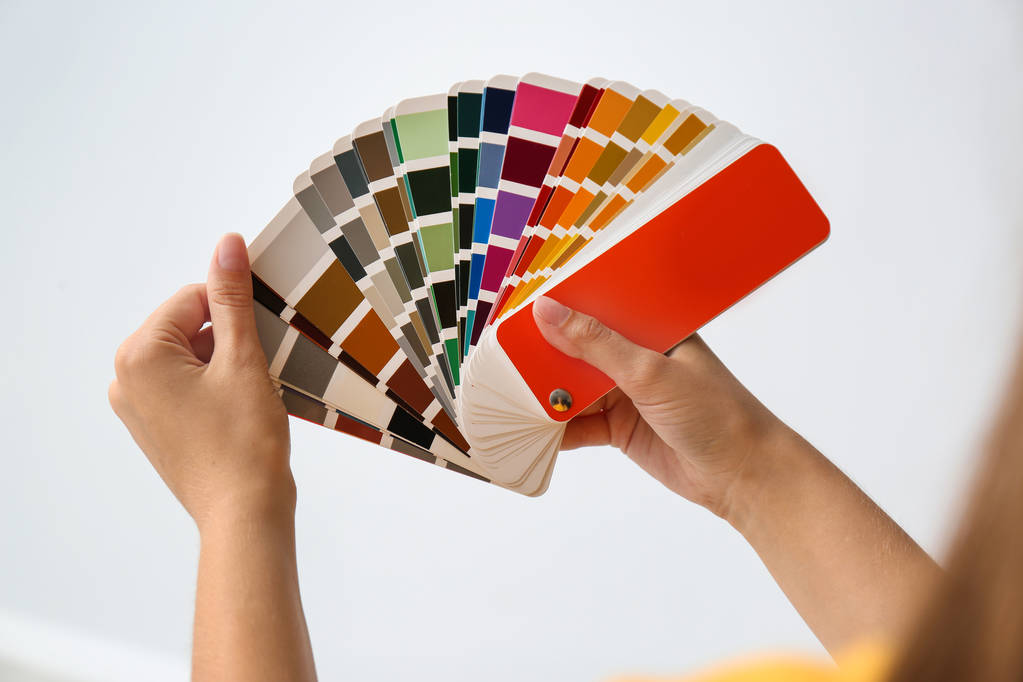 On a Rooftop
Rooftop dining has always been the most popular among top restaurant designs and most chosen attraction in an urban setting. An opportunity to dine outside on a rooftop with breathtaking views has something romantic and adventurous in it. That's true that not every location allows for roof access, but if your does –make the rooftop one of your investments. There are several ways to make it an inherent part of your restaurant concept:
All Eyes at Ceiling
While not the first thing to strike the mind when thinking about the design concept, the ceiling yet shouldn't be left out. Moreover, you can turn it into a piece of art and draw the visitors inside. The ceiling can carry on the restaurant design in two ways: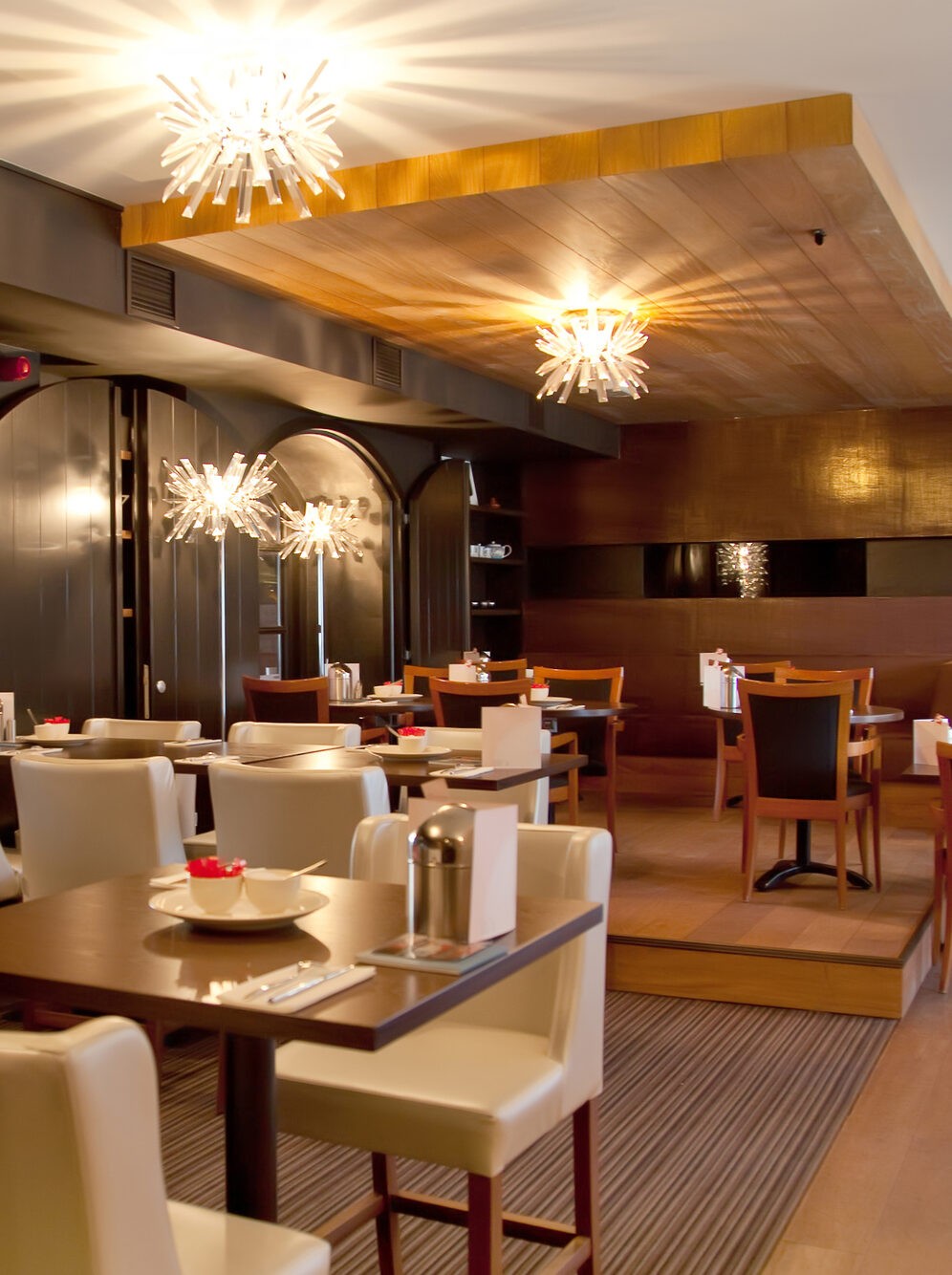 Space: More, Bigger, Wider
The pandemic was a leading actor in this restaurant design trend, transforming enterprises to a new level. To survive the imposed COVID-19 restrictions, local businesses, as well as chains of restaurants, widened the scope of their services to introduce takeout menus, self-service posts, and online ordering. So, no wonder that it has become one of top restaurant design trends. These have already turned into a must for a customer, so spacious lobbies, separate areas for dining and ordering, and dedicated takeout/pickup areas should be considered when planning a restaurant concept. Consider comfy seating for take-out customers to wait for their orders. The place could be not just cozy, but also instagrammable – so that the guest can enjoy the aesthetics, post some photos, tag your establishment, and thus engage more visitors!
The interior of your place can also get more spacious, even though the area is not that large. Check out some tips:
Local taste
There is a definite trend of local restaurants since they give a feeling of something unique, crafted, authentic. Local restaurants aren't observed in the crowded street where everyone is hustling with fast food, but rather at the corner, or in a residential quarter. Such a location makes you an integral part of the community and adds a genuine, artisan spice to your place. To incorporate this idea into your interior solution, think: What's specific about your quarter? Is it a place for a local music band to perform at the corner on Tuesdays? Or maybe there is a cat that has beloved this corner and spends days and nights here? Check the history of your place: Who used to live in this building? What is the quarter known for? What do residents task about this place?
There are multiple ways to make the local spirit your restaurant's symbol:
Gallery
Authentic story
Give a soul to your place by adding your personality: let the visitors know who you are, communicate to them your spirit, your ideas. For instance, in family restaurants in Greece, it is common for owners to welcome visitors in person. It instills a feeling of exclusivity and of being a part of a community. Stories are easy to remember; they evoke feelings and positive associations. Your story should be authentic and correlate with your brand and concept.
Mix & Match Furniture
While being on the list of top restaurant design ideas for some time, eclecticism is another interesting one in restaurant décor trends, drawing the customers in. Mix and match furniture bear a sentiment of home and thus customers feel relaxed and calm straight away. To integrate this idea into a unified design, think of tables and chairs of the same style, but different in colors, or vice versa. Pillows and cushions would be a perfect addition in here, making the space even warmer and home-like.
Wooden Elements
Wood elements in design and décor are never going out of fashion. Be it a décor detail, or the style focus, wood texture is rich, aesthetic, cozy, and ambient. It can be used almost everywhere, from lamp bases, to bar counters and walls. Traditional, stylish, and "ageless" altogether, wood appeals to any audience. Here are some ideas on how to implement wood in your restaurant design:
Green Elements
Greenery transfers a visitor to a garden, fostering a feeling of happiness, delight, and vibrancy. In the outdoor seating area greenery and vegetables can be grown, so your visitors could see where their food is coming from. Wall garden inside the restaurant can be used for this purpose, too. A green ceiling can be another design accent in your place, while a green space can even transfer your customer into the Jungle. We believe that green interior solutions are going to make the biggest splash in future trends.
Online Presence
With the pandemics leading to social distancing, it has become important for businesses to keep in touch with their customers. Thus, creating an online presence became a must in the restaurant world. Start your website with menu and contact information, launch a mobile application for easy takeaway ordering, keep your Instagram blog up-to-date, and share the atmosphere of your business on social media. There are plenty of ideas to post online: from ordering options to posting upcoming events and engaging local influencers.
When starting a business, not only is it important to keep pace with top restaurant designs, but also to settle down your business concept, your brand, and visibility. These are the things that make your enterprise unique, recognizable, and authentic. These constitute your style and brand name. Here at RestaurantsAtoZ, we know what your business needs are and how to fulfill them, building upon your target audience, location, cuisine, and more, because all these details matter. Don't limit your success to top 10 restaurant interior designs, with our help you can discover the infinite world of customized solutions!
There are milliThere are millions of issues to be solved, and the right firm should support every step of yours. Do not hesitate to contact us and we will gladly answer all your questions!
Get in touch
Have an idea for a project?
Let us help you to avoid mistakes