Six Things You Should Consider When Starting a Restaurant Construction Project
Starting a restaurant business is a mind-blowing adventure. Straight away after the right location is chosen, you want to dive into the development. However, this process involves a slew of steps and decisions, restaurant construction being one of the most important and core elements of work.
The Cornell University study says that one-quarter of restaurants go broke in a year after opening. Such a huge number demonstrates that a business owner has to seriously consider each aspect of the process and delegate work among the team of experts, to make the restaurant a successful enterprise.
The restaurant construction depends on a number of factors, and we have enlisted the essential ones:
Check the full description of every point here below and construct your dream restaurant!
Find the
Right
People
The restaurant construction is a multi-layered, multi-dimension process, and your mind is expected to be everywhere at once. To save your time and nerves, to organize the work, and to make your intention a reality, make sure to gather the best experts possible.
Look for a reputable contractor who specializes exactly in the restaurant sector and has experience in constructing restaurants since the restaurant-related rules and regulations differ from the ones for residential or other commercial spaces. Quite often, a professional contractor would advise on quality materials that can be purchased at a lower price or offer a more affordable alternative to that fancy yet expensive finish found in a brochure.
A restaurant architect is another key player in your team. They should have experience in the restaurant business and understand such peculiarities as ergonomics, efficiency, and safety. Both customers and employees should be able to freely flow through the space; the local building codes should be met; food safety regulations and sanitation requirements should be observed; the design aesthetics should be respected.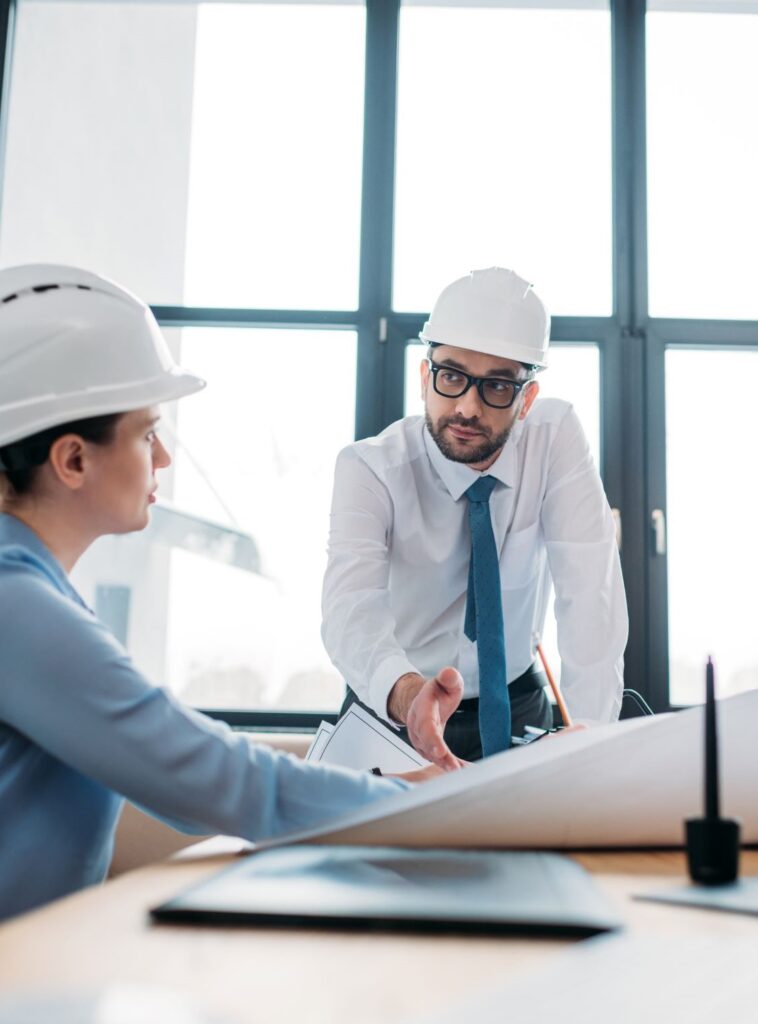 Everyone in your team has to do their work. Apart from a contractor and an architect, consider also contacting the following restaurant professionals:
Do not hesitate to get opinions from different companies on the restaurant construction aspects. This would allow you to understand better the standards, the project budget, and the timeframes.
Create a
Realistic
Timeline
Settle a timeline for your restaurant project. The construction depends on so many actors – their work should be organized like an orchestra. In addition, make sure your project schedule is flexible, with extra time added in case of weather impact, delivery delays, and the like.
Apart from the very construction time (it takes about four to six months to build a new restaurant), take into account the associated time frames required to get some permits or pass the inspection.
Pick the
Right
Location
The location should correlate with your restaurant concept. Crafted coffee would captivate an audience in dense urban areas, while family restaurants are expected to be found in quiet locations and cozy old town streets. Explore and keep your options open: the sky won't fall if you don't get the place in this specific building you've noticed once. Investigate the market and compare the options according to the below criteria for the successful business location: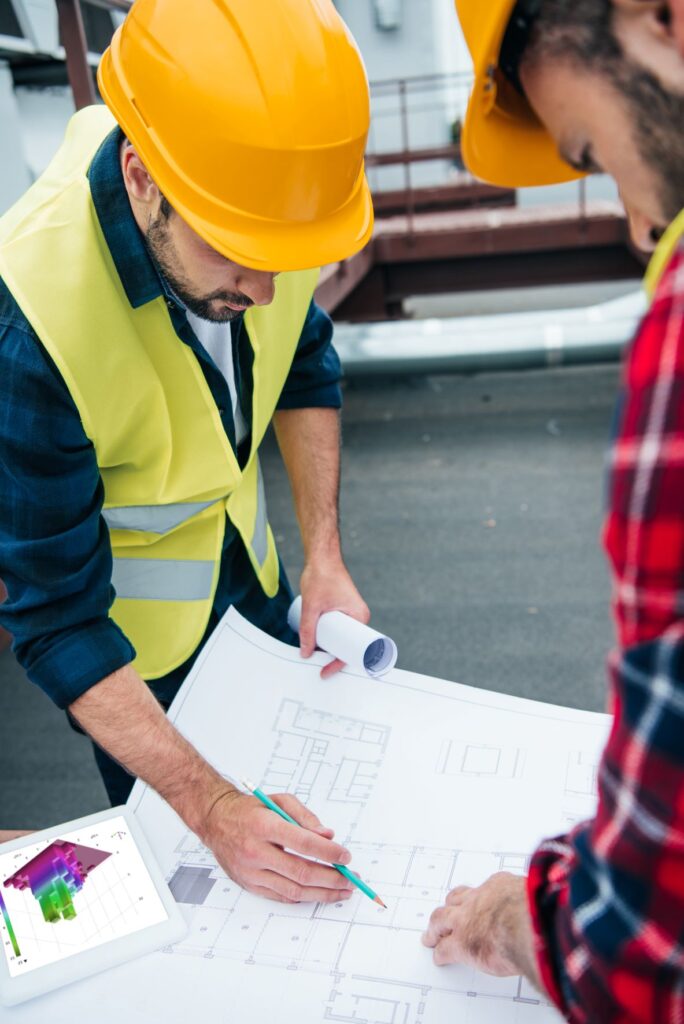 Understand
Your Expenses
It is crucial to properly estimate and plan your budget, taking into consideration possible pitfalls. Pretty often, the construction goes over the budget, and the professional restaurant construction company should go into overdrive to keep your budget intact.
Check whether the chosen location has all the utilities required for your restaurant to operate properly, or whether additional costs are needed to install them. Quite often, people don't look beyond the façade, while there are essential things we can't see, such as electrical wiring, HVAC, gas, grease waste, fire alarm system, and the like.
Your contractor will consult you on the sustainable materials consistent with the restaurant design and suggest cost-effective alternatives to choose from. On the other hand, there are things where economics doesn't work: think of durable finish, electronics, furnishing. Kitchen equipment is a large expense, but new equipment promises a long-term perspective. In case you are buying used equipment, make it checked for defaults before purchase.
Follow
Building
and
Regulatory
Codes
Skirting codes is dangerous, and it isn't the delightful way to say 'bye' to your business. Your enterprise should be consistent with the local health code, building code, accessibility code, and fire safety regulations. Also, don't forget about building, electrical, plumbing, and construction permits.
Acquiring all these papers is time-consuming, but cutting corners would only delay the construction and cost a considerable sum. Read the documents thoroughly, highlight the items that might impede the construction or operation, and consult with your team for possible solutions. A lawyer and a restaurant construction company are your best friends here, ensuring you avoid future loss, observe standards, and stay with your dream business.
Shape
Your Restaurant Design
The design should be in line with your restaurant type and correspond to your customer needs. It is the restaurant type that decides the material used, style choice, and design solutions. To stay afloat and promote your business, you should both keep pace with the design and décor trends and think ahead: How will the restaurant operate in different seasons? How to deal with crowds waiting to be seated?
Your restaurant should be a workable place for your staff and an enjoyable place for your customers. So work out design questions with your target audience:
Focus on efficiency in the restaurant's inner working area so that your place blooms from the outside. Certainly, the layouts for quick-service restaurants and fine dining places would differ considerably. While a quick-service establishment requires a capacious kitchen with a considerable amount of equipment, a fine dining establishment devotes a great deal of its area to customer seating. Still, no matter the kitchen layout approach, this place should be spacious and circular to ensure efficient communication and cooperation while processing food.
There are huge challenges for a restaurant owner to overcome in restaurant construction: complying with the codes, sticking to the budget, and managing contractors. You can't break yourself into particles or be everpresent, but your team can back you up in each aspect of the process! Here at Restaurantsatoz, we don't just build restaurants. Our restaurant construction company tackles different aspects in the area, starting from the location analysis to the marketing and legal services. This is how we stay step by step with you, supervising and accomplishing each phase of your dream coming true. Let us be the heart of your project: we'll go all out for your business to flourish.
Get in touch
Have an idea for a project?
Let us help you to avoid mistakes